STEM Education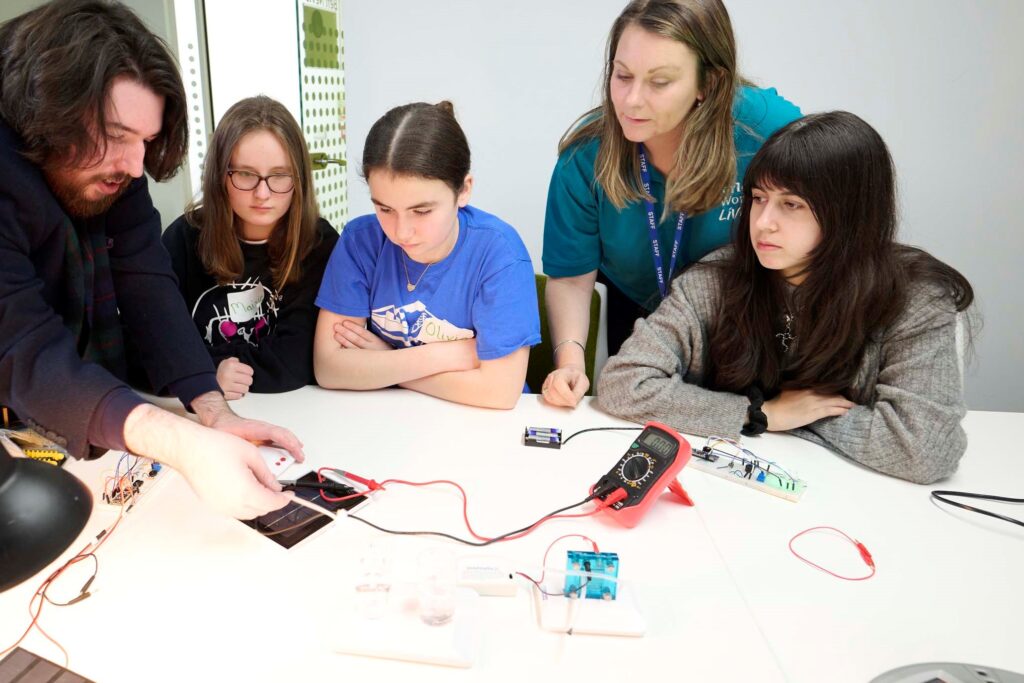 Since the start of my career, I developed a passion for STEM outreach and working with young people! When I was in their shoes, I didn't have the support or encouragement at school to see my own potential (beyond grades) and to explore what could have been a multitude of future possibilities. However, I always remember the impact that people who came to my school provided and who saw my potential in technology and encouraged me to pursue it! Since then, I have wanted to give back to the next generation, what I received.
Towards that end, I have worked with various STEM initiatives, and then eventually developed and leading my own projects to help give the next generation direction towards plans post-secondary school and demystifying technology and engineering as both an equitable pursuit and exciting future.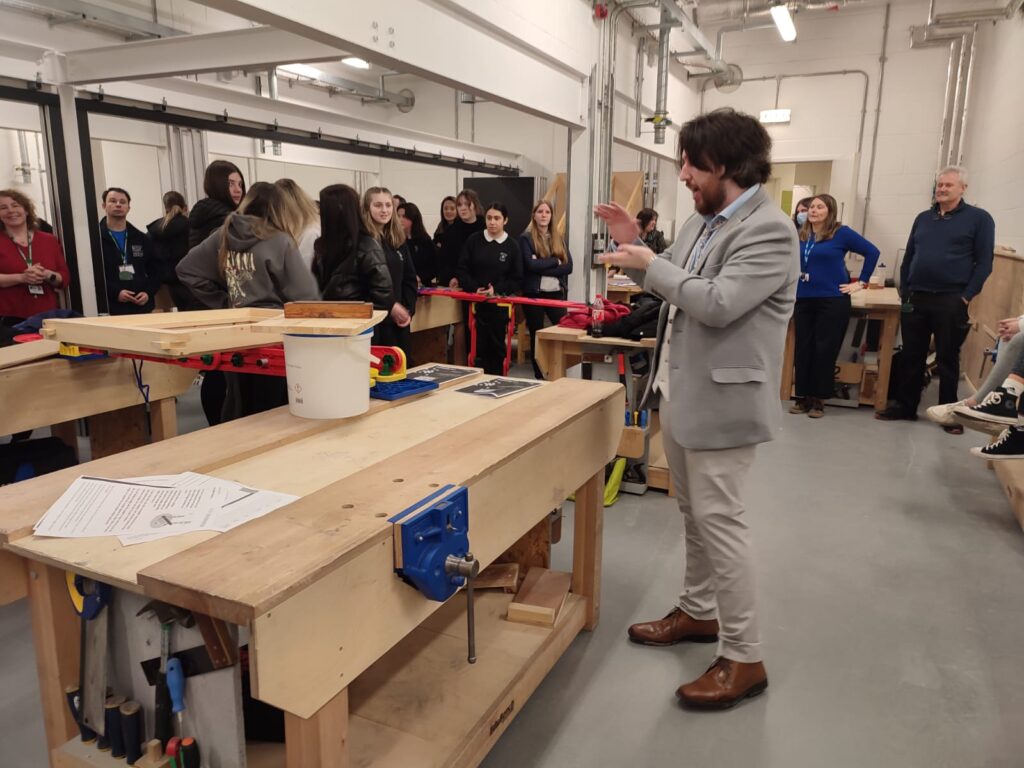 Initially I started with STEM outreach during my studies where I worked with Glasgow Caledonian and Ceric Systems on their Smart STEMs partnership initiative to encourage more young women into STEM and Higher Education. Through that, I became a STEM Ambassador and took a 1 year term as a mentor for GCU Routes for All programme, during my Honours year.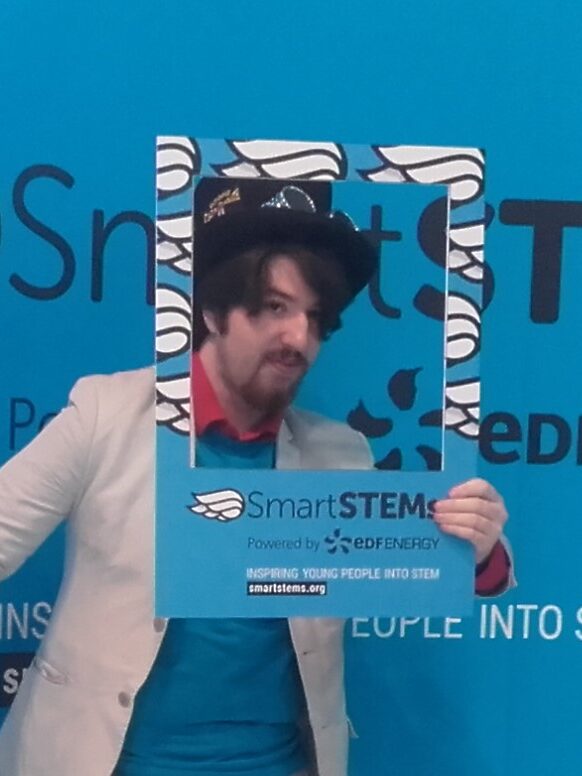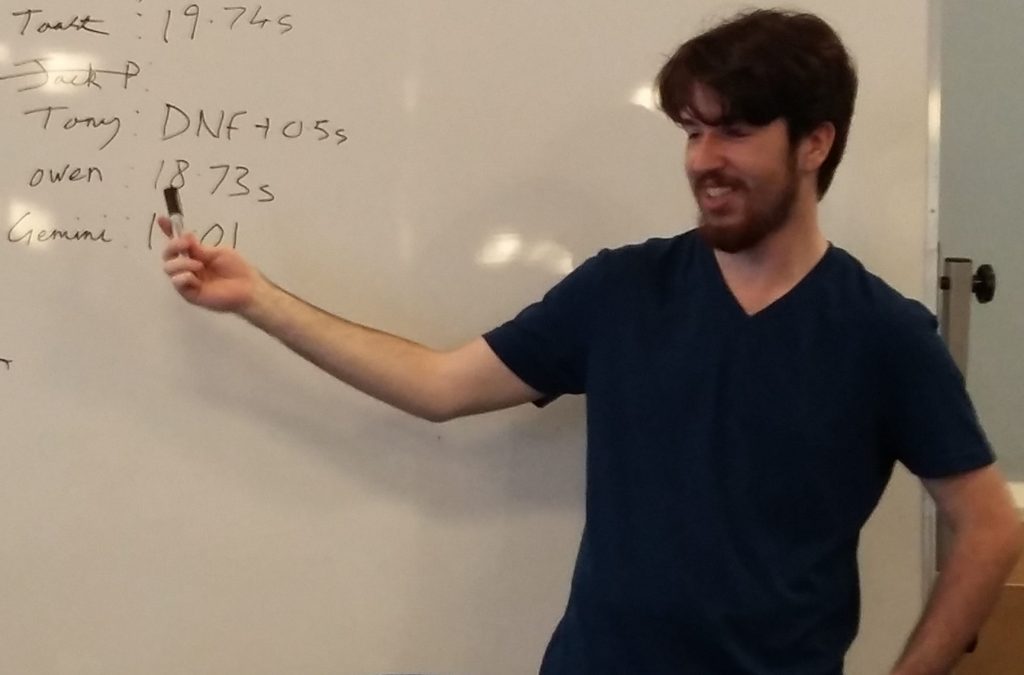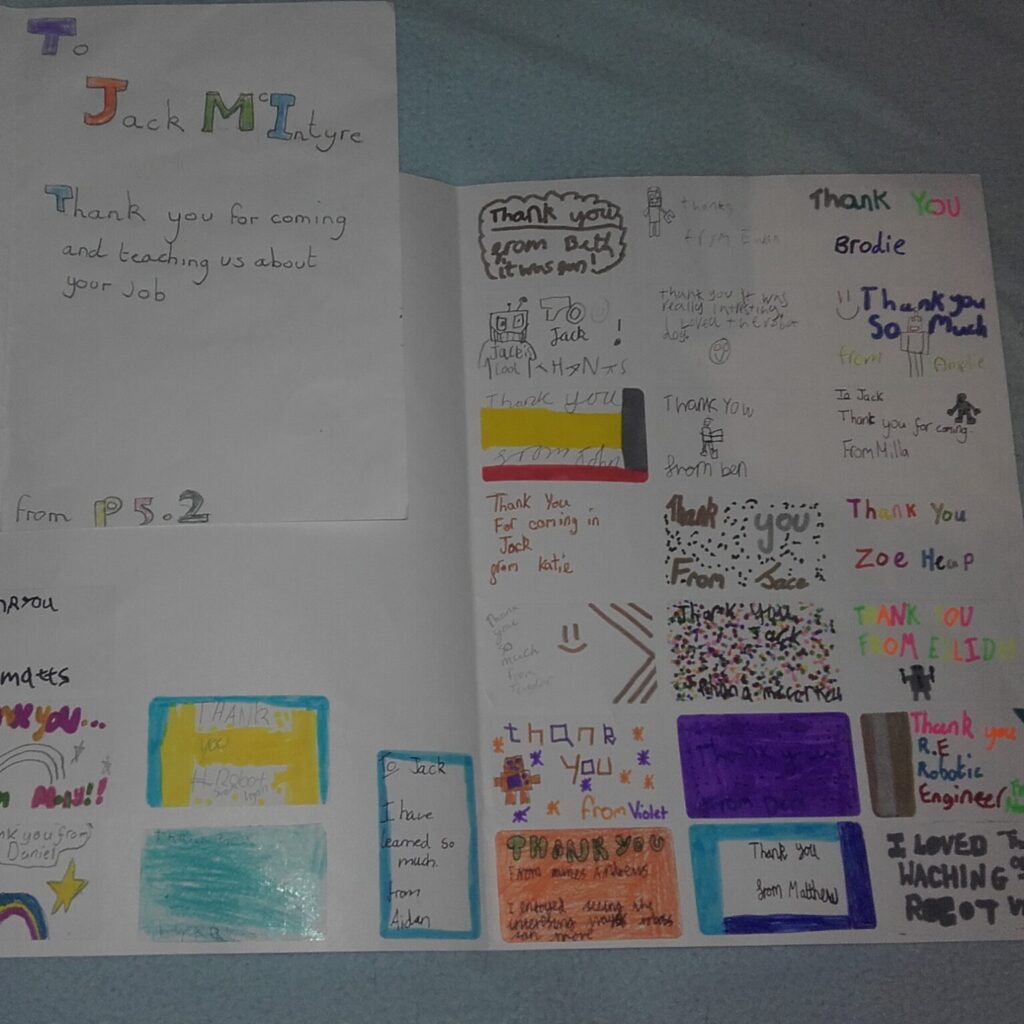 In industry at my previous employer Entrotec, that passion continued as I developed a STEM outreach initiative to allow the business to engage in the local academic community of Lothian (which my employer had not attempted previously). This cumulated in a strong relationship with West Lothian college and I eventually participated as lead judge in the West Lothian Stem Olympics and represented Entrotec at various STEM fairs.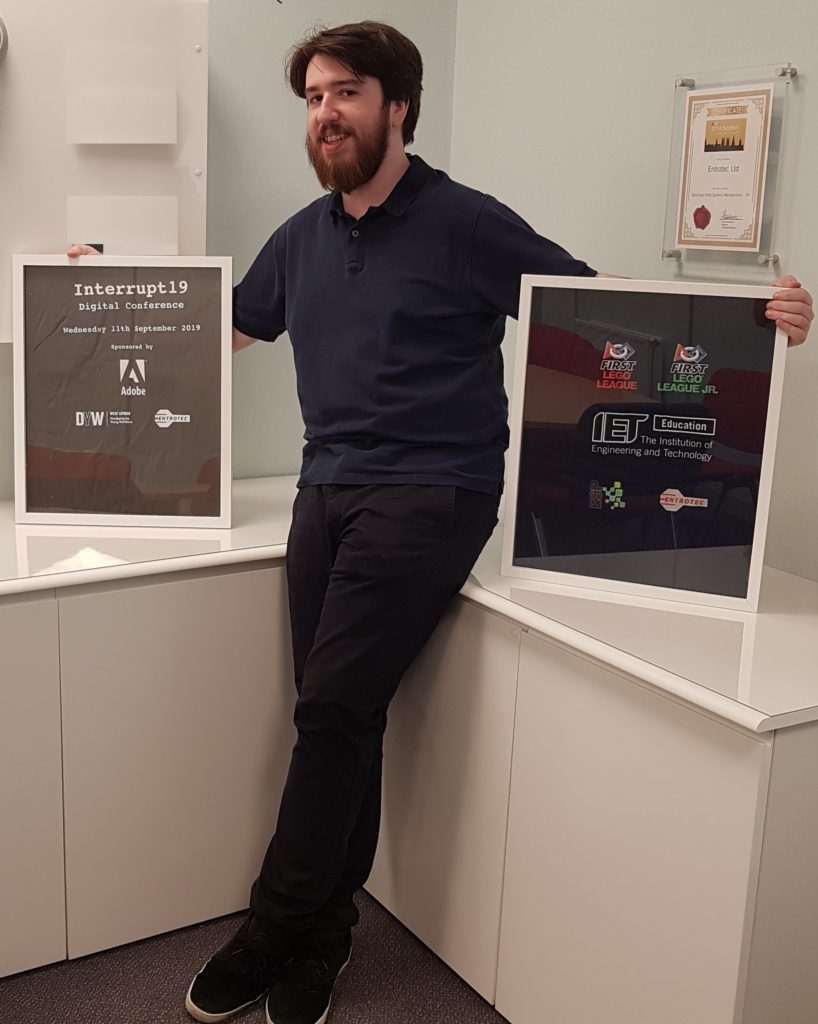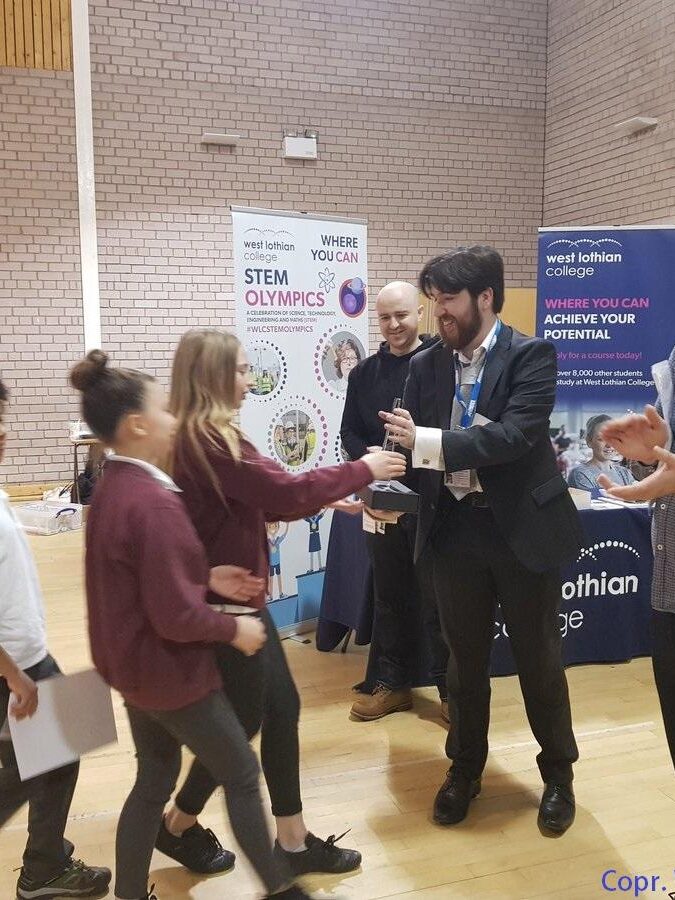 Since joining the University of the Highlands and Islands, I've had the opportunity to go further in my STEM pursuit than I had ever dreamed! Starting with my support of Highland Council with their Hydro Ness project and being project lead for UHI Inverness' contribution to Hydro Ness with the development of a scale model which can be used as a STEM resource. I then supported both Highland Council, Opportunity Cromarty Firth (Powerhouse) and UHI STEM with their Inverness Science Festival, as the representative for UHI Engineering Technology!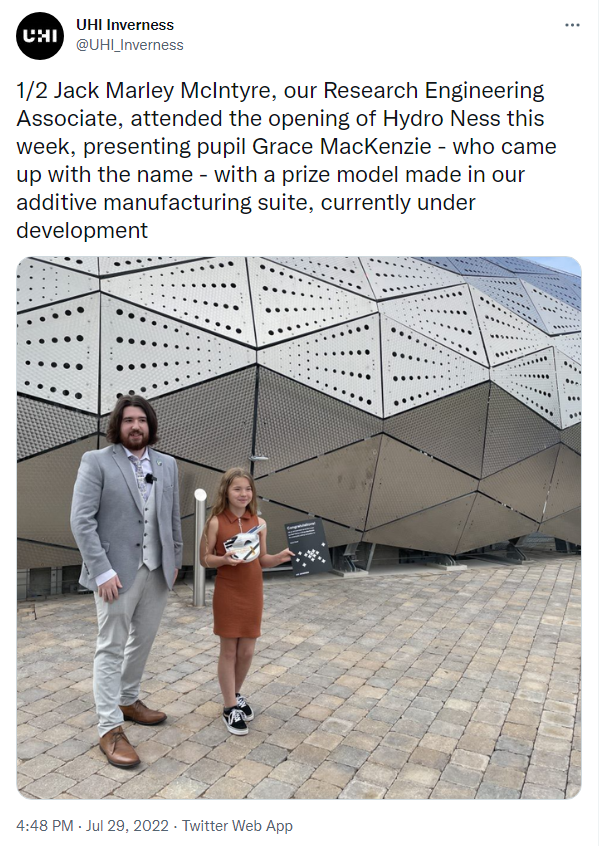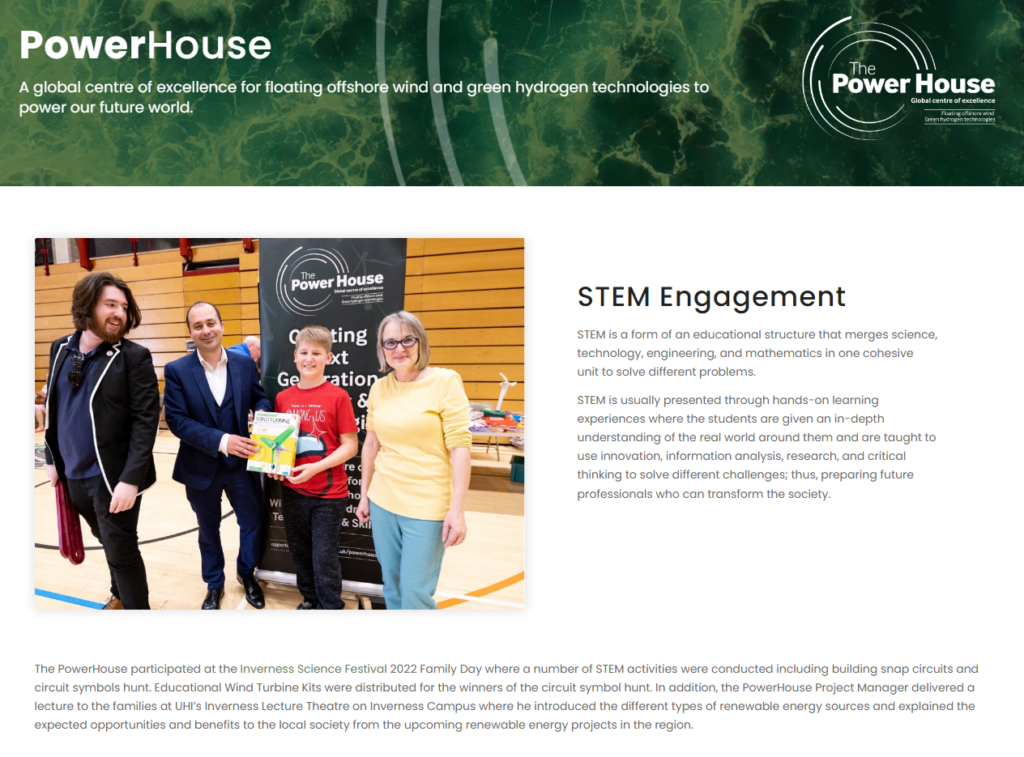 After these successes, I was given the green light to develop a collaboration between UHI Inverness, Skills Development Scotland and various local business partners to develop and manage a project around encouraging more women and disadvantaged groups into STEM education, training and employment. This led to the creation of my acclaimed "STEM Equity Project".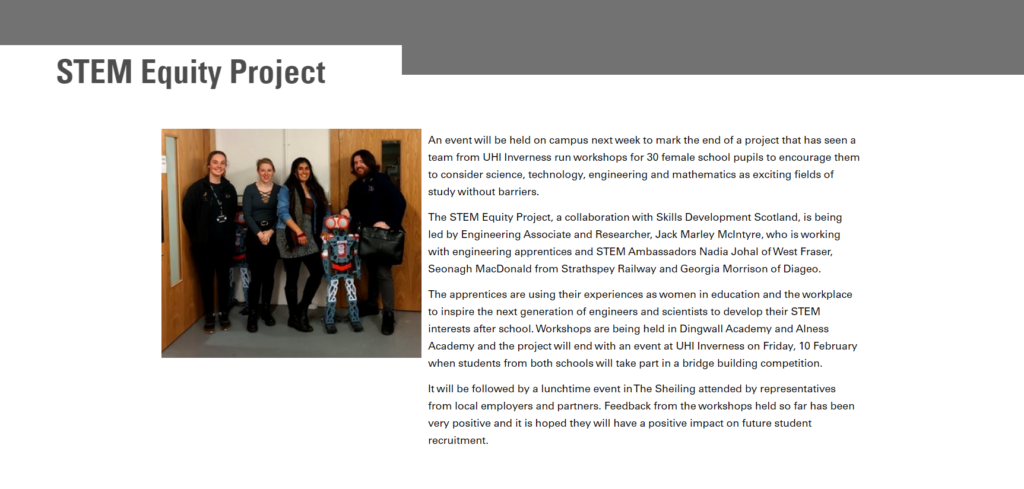 My mission statement for the project was: "The best way to encourage young women and disadvantaged groups into STEM is by showing that anyone can enter STEM and enjoy it!"
Following that statement, I created a partnership of local industries and organisations to help realise; who to involve in the provision and what areas of local STEM should we cover. With a heavy focus on the STEM of local partners (The Science of Diageo, Embedded Engineering with Lifescan, Renewable Technology with Powerhouse & Fuel Change, and Civil Engineering with West Fraser & Strathspey Rail), I brought together a team of current UHI Apprentices within these companies and trained them to become the next generation of STEM Mentors!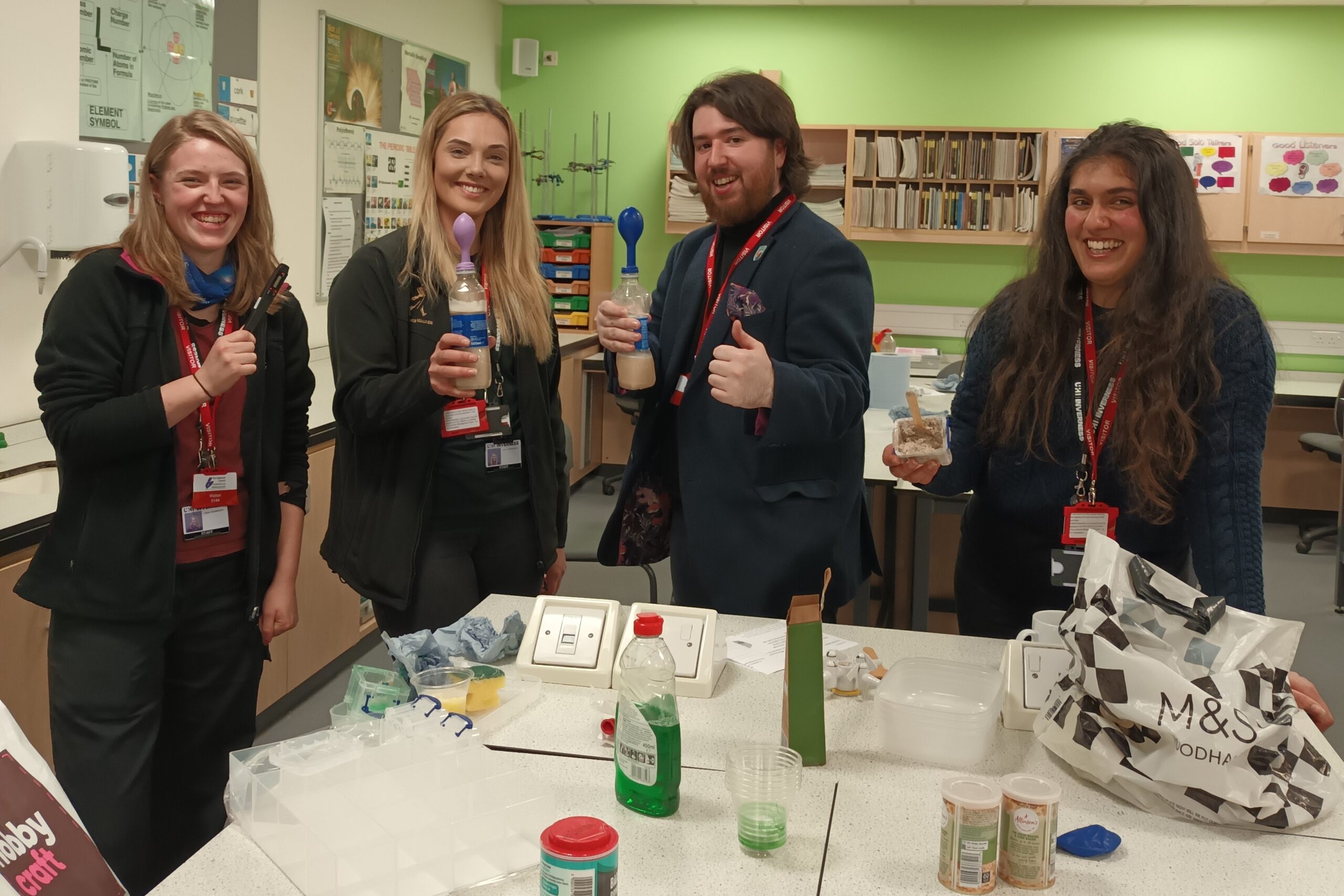 With the support of DYW, Skills Development Scotland and UHI STEM, we conducted 4 in-person workshops with two secondary schools in the central Highlands as a trial run for future similar projects. These workshops included transport provision for schools to travel to Inverness Campus and SDS' Digital Hub, full workshop materials provided with booklets, fun challenges, snacks for breaks/discussions, and most importantly, a chance for pupils to strike up a rapport with the mentor team for informal chats for a more natural way to discuss STEM & the future after School.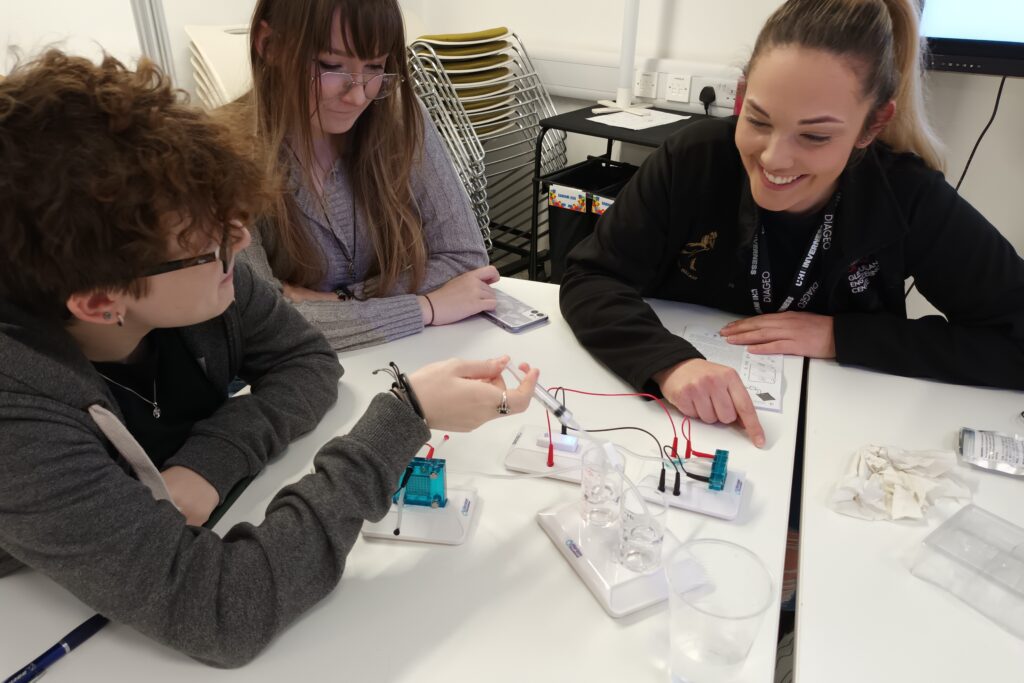 This project has received extremely good feedback as both a brilliant development for Highlands STEM Outreach, but also an opportunity to create strong networks of local businesses, organisations and academic partners, through a socially positive initiative. This has been highlighted by Education Scotland as an example of STEM initiatives which need to roll out across Scotland, I have subsequently been invited to talk about the project during one of Education Scotland's national webinars.